The Olympus digital SLR camera came out of the case to receive some freshly charged batteries and start recording a view of the world or more particularly, my gardens. Today's excursion outside included photographs of the peach lilies in the pond.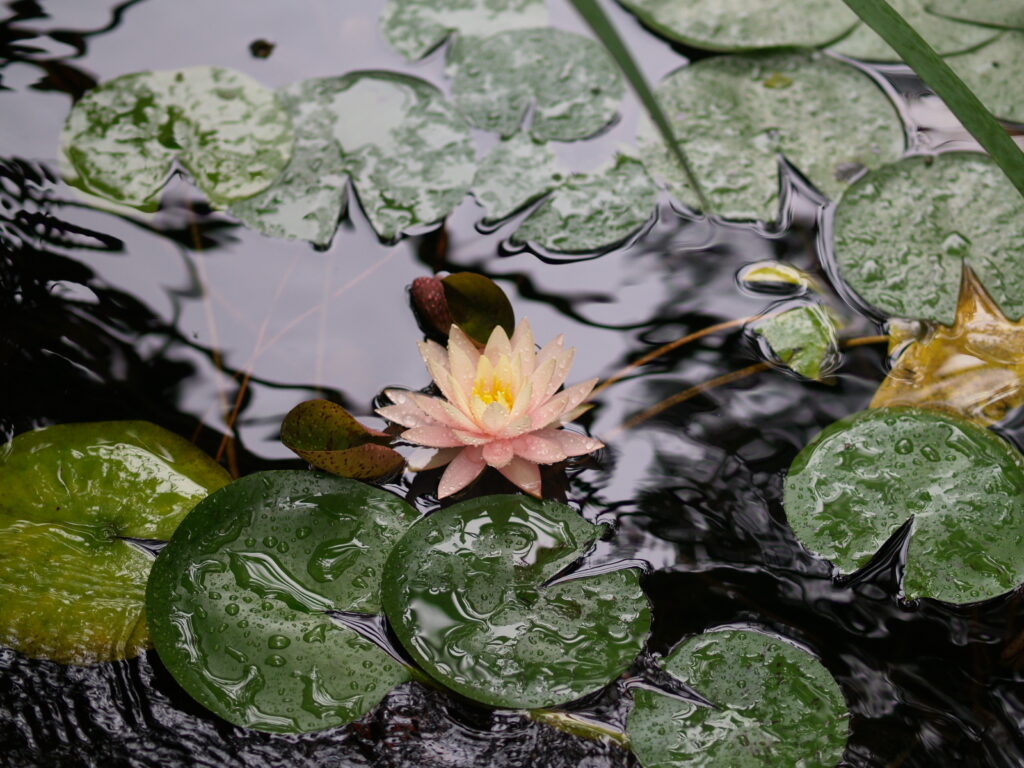 The way that the lens softened the top of the water just fascinates me. And note the fallen oak leaf sneaking into the photo on the very right edge. Just like fall — getting ready to sneak in here and end our glorious summer.
There are actually two lilies blooming out there, but the light and the angle I had to stand to photo the other one just didn't work. If I had actually been IN the pond, it would have worked fine. Maybe later this week.
And, the real reason for getting this good camera out and back working was evidenced in the prior post — I wanted to get some good sunset photos at the Cape. Well, it was a bit cloudy there in early evenings the past two weeks and there wasn't much of a sunset to photograph. But this past Thursday, at the Chirp concert in Ridgefield, the sunset wasn't bad.