One of the most peaceful, squishy, pleasant, awe-inspiring things to do on the Cape.
We headed into Orleans for takeout — took it to First Encounter beach where we "watched" the sunset, or what would have been sunset if the cloud bank had not been so thick. However, it was low tide and you could walk "forever" on the flats or as far as you wanted until the returning tide would chase you in. We walked out a bit – nice to be out away from shore — no mosquitoes out there. This is absolutely one of my most favorite things to do here. It's something about walking out far enough to turn around a look at shore and be standing where you wouldn't be able to with the tide fully in.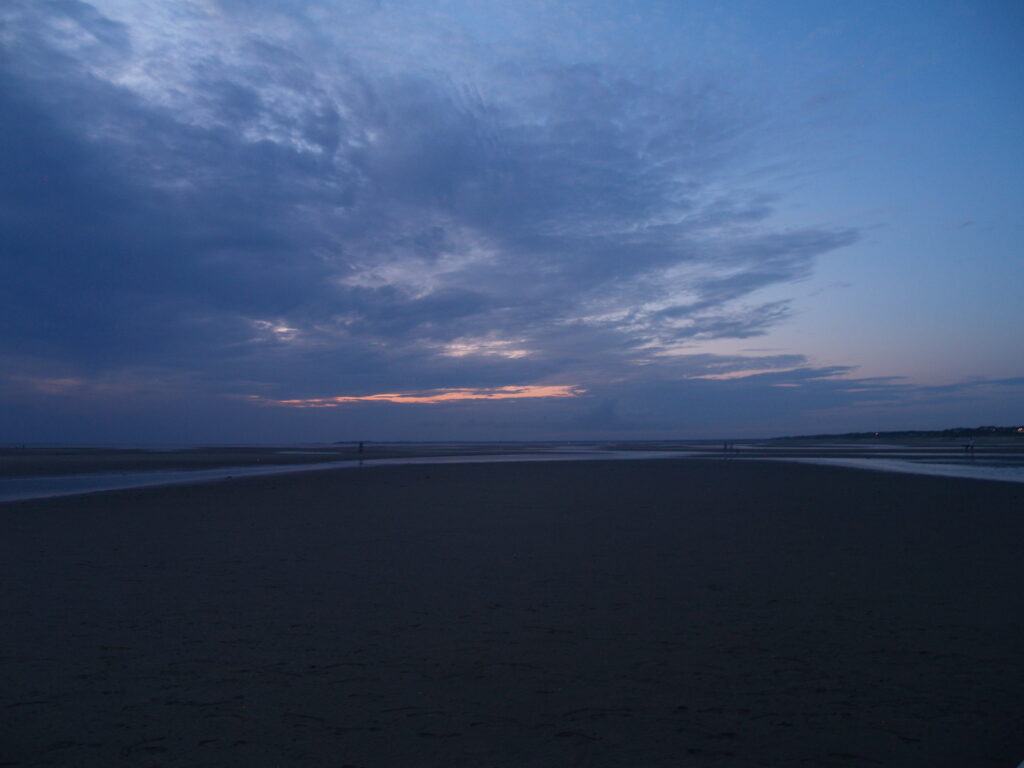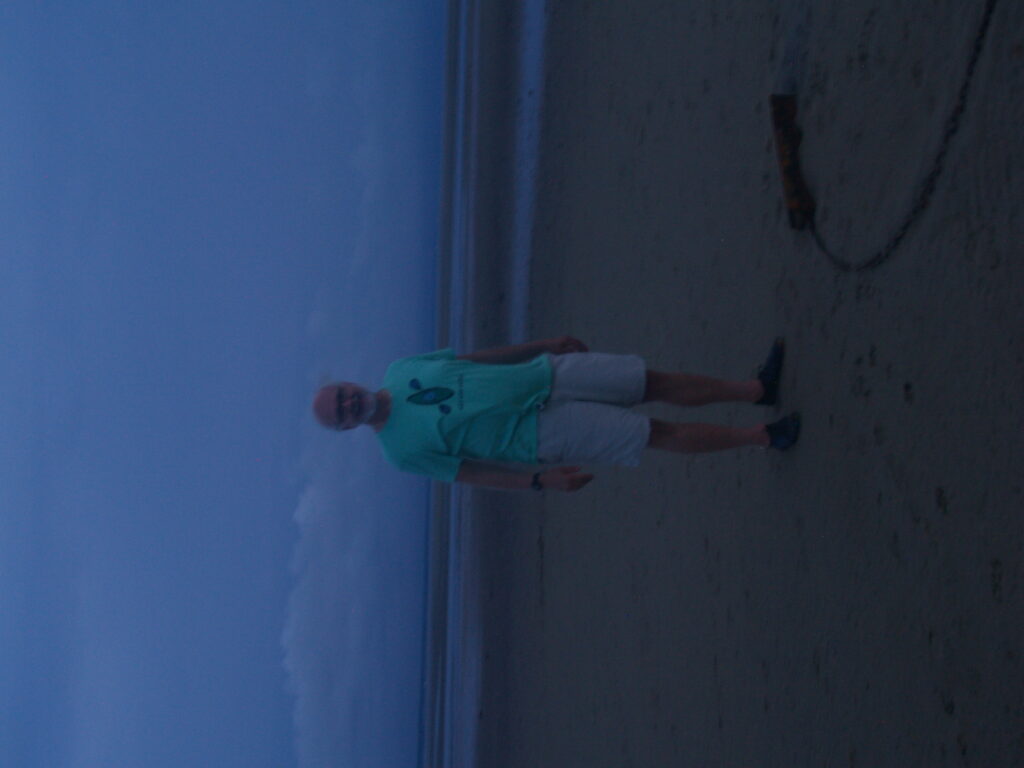 And hopefully, this is the beginning of a new year. I always make new year's resolutions on my birthday. Going to try blogging once again — as I enjoy looking back at this electronic scrap book.